Harley-Davidson's central base and historic factory land in Milwaukee is about to get a wee bigger – and we're not just talking about the 700-bike amphitheater. 
According to Dezeen and Heatherwick's press release, the plans involve turning Juneau Avenue campus – the epicenter of Harley's headquarters – into "a public park to benefit its employees and its hometown community" – that, and the potential addition of a market street, a "contemplative garden," and nature playground.
Not bad, Harley.
"We want to make an exciting community space where people can come together with friends and family and experience the wildness of nature alongside spaces for food, performance, and play," states Thomas Heatherwick, speaking on behalf of Heatherwick Studios(the Design Guardian for the project).
"The ambition is to highlight and celebrate renewed life in the Near West Side of this very special city."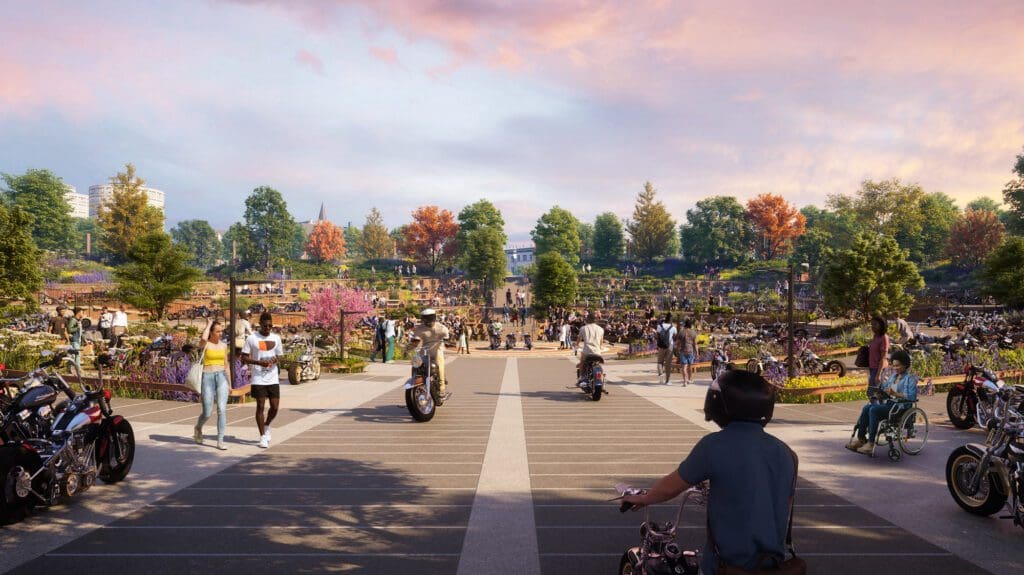 Every motorcycle driveway, turning circle, parking bay, sidewalk, and 360-degree viewpoint will be funded by the Harley-Davidson Foundation, with the potential for the public to chip in on sponsorship and donation offerings. 
We look forward to the end result; meantime, stay tuned via our newsletter, drop a comment below letting us know what you think, and as always – stay safe on the twisties.