If you've never heard of PulseJet engines, you're in for a treat – think 'bigger is better,' but in a high-volume, low-specific impulse, static combustion kind of way. 
… and yes, it looks just as insane as it sounds.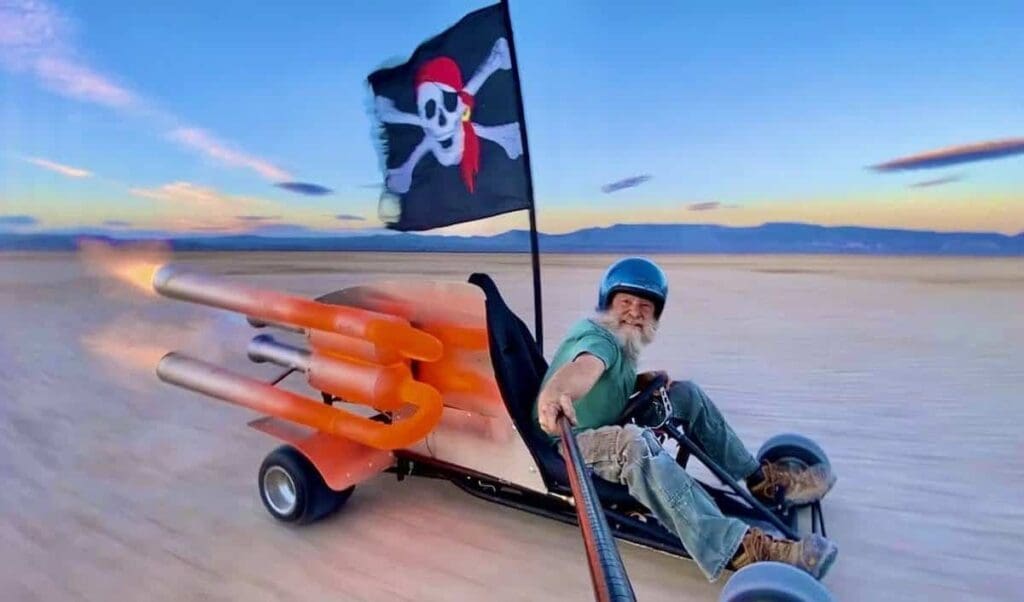 The concept of PulseJet engines is by no means new; with the first concept being patented back in 1917 (via Wikipedia) and a good amount of military weapons showcasing the tech since, it's been a good century of wild souls enjoying the "hold my beer and watch this" aesthetic that comes with PulseJet propulsion. 
Right in line with the wildest of them is Robert (Bob) Maddox, a Youtuber in love with PulseJet power who also happens to be the mastermind behind the modded Harley-style Jet Bike that went up for auction last year.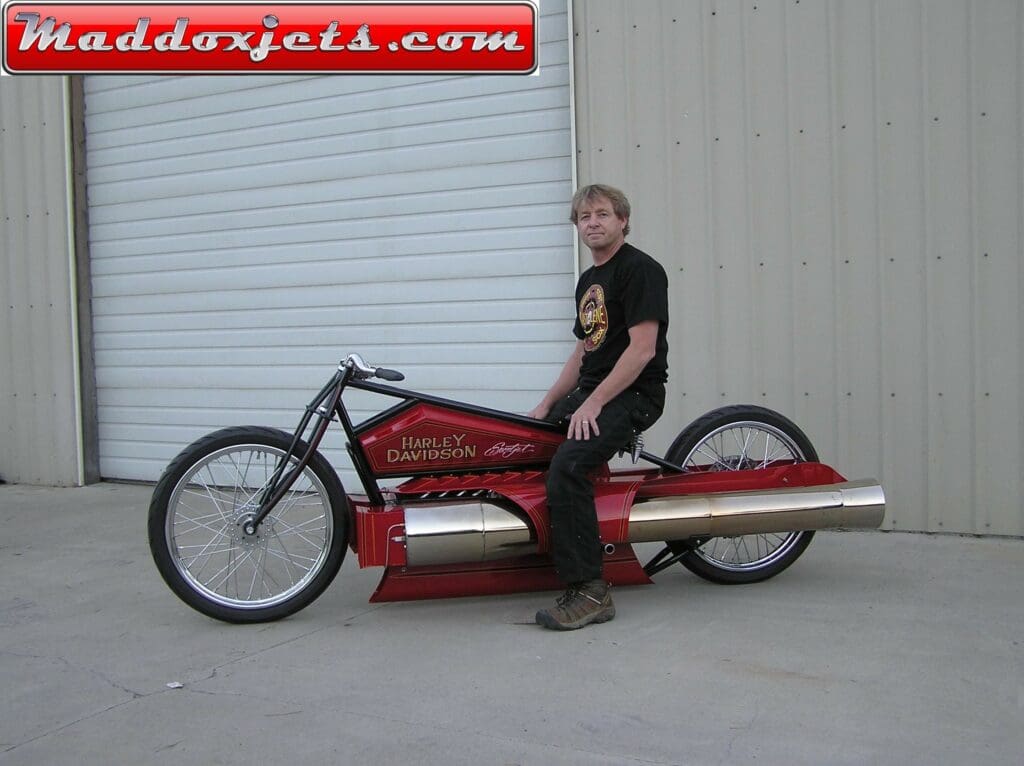 According to Design Boom, the bike build was revealed on Bob's Youtube in 2011, a project which the designer says took him 8 or 9 years. 
"The motorcycle can run on regular gasoline with an octane rating of 87 and is said to be capable of sprinting from 0 to 60 mph in 5.0 seconds," explains the report.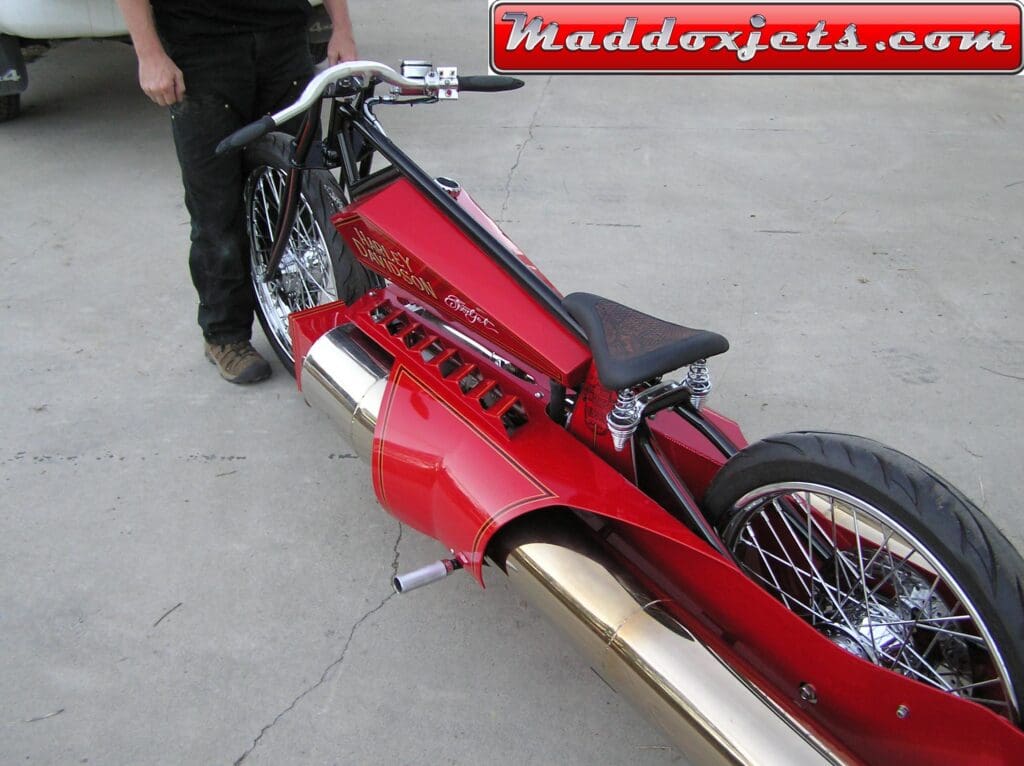 "More than 10 years after it was built, the impressive Harley Davidson-inspired motorcycle turned up at Mecum (find more here) as a special feature in a January 2023 auction."
With an estimated starting price at $25,000 and the bike purported to have sold for $15,400, we can't guarantee the popularity of PulseJet power for future bike builds – but man, what a ride.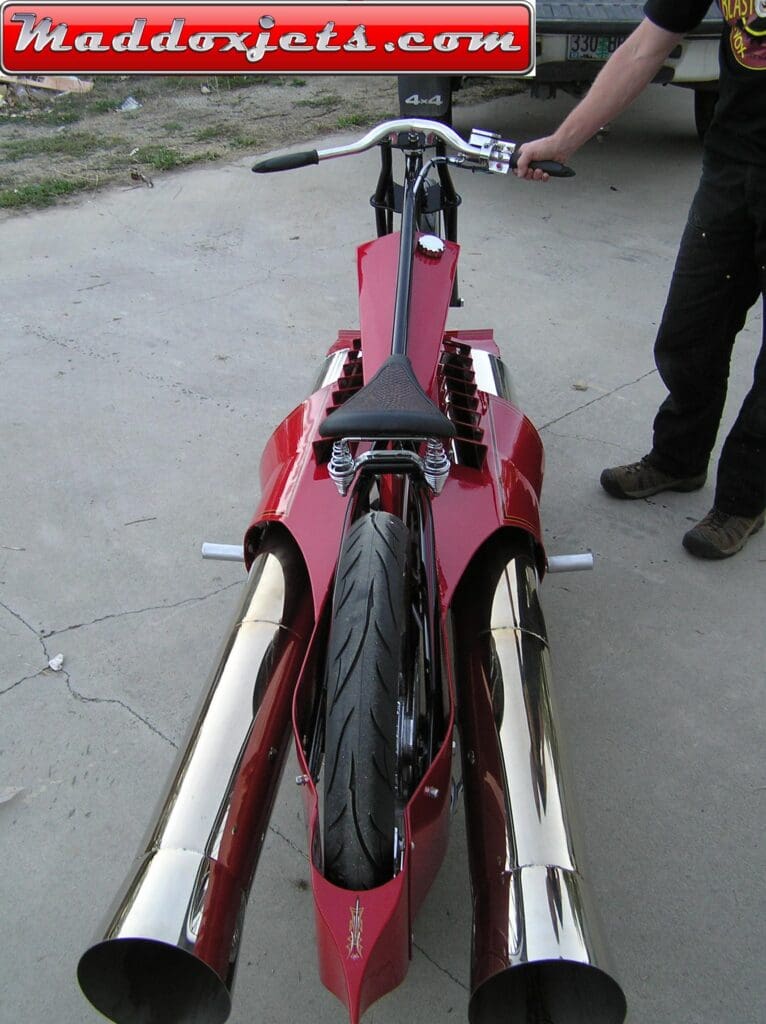 If you're keen on crazy dudes living life to the nines, be sure to check out Bob's website and his Youtube channel, where the man spends his time chucking PulseJet power at anything from land speed bikes, to Go Karts, skateboards, and – the one video that made him go viral – a Rocket Three-Wheeler. 
Godspeed, Bob.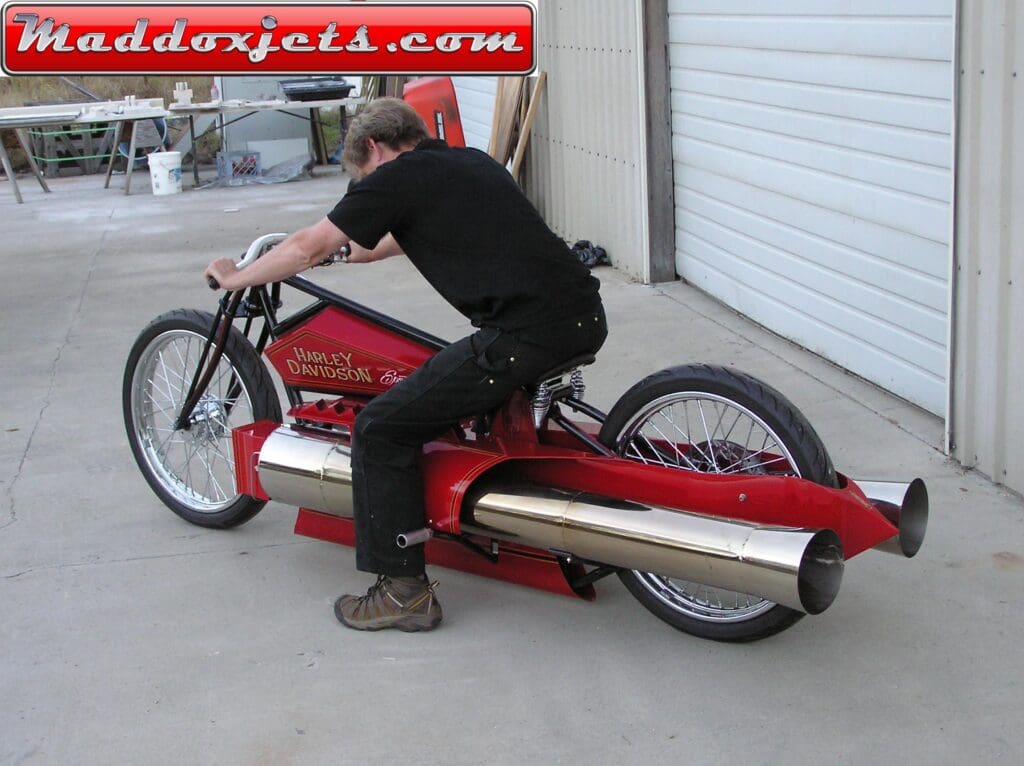 For other related articles, be sure to check back at our homepage, where the spiffy new button at the top of our page now allows ad-free reading. 
What do you think of PulseJet power? Drop a comment below, and as ever – stay safe on the twisties (or maybe just don't go near twisties if you're riding PulseJet).