The time has finally come: Ducati has officially completed the majority of their tweaking and let loose their electric VL21 prototype from the lab to begin production in anticipation of MotoE!

As you all know, MotoE's supplier position was previously the task of Energica, who made public their intentions to opt out shortly before we heard of Ducati's exuberant step-up for 2023. 
With Energica's sights now set on things like global expansion to new markets and integration of their tech into agriculture equipment, the spotlight's on Ducati's derring-do's at the zero-emission circuit.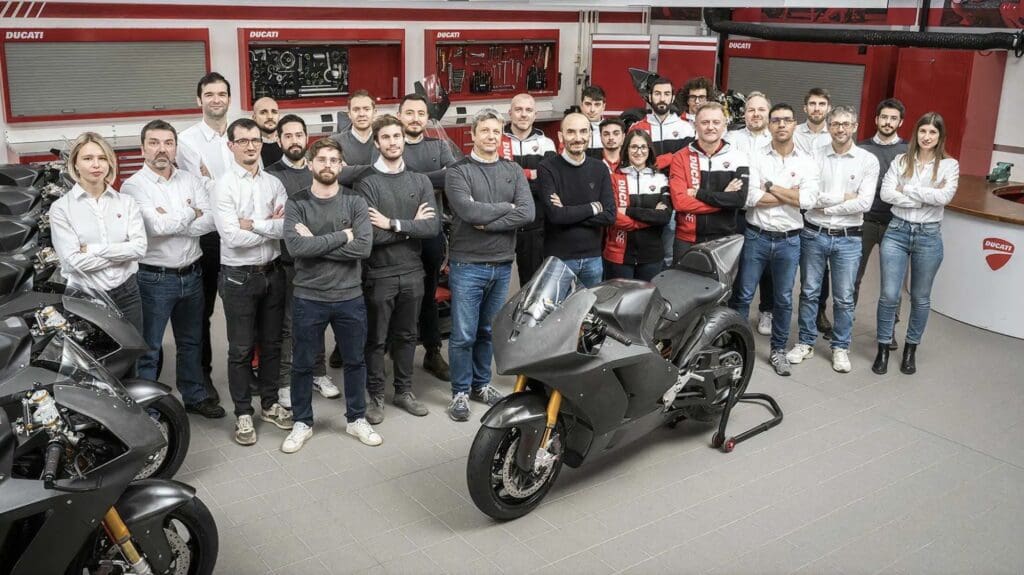 23 bikes in total will be prepared for the season, 18 of which will have spots on the asphalt. Power specs are currently sitting at 110 kW / 150hp, with 103Nm of torque yanking around 242.5lb of bike – not too bad a power-to-machine ratio, and one we'll be eager to see in motion with cooling Brembo brakes,  Öhlins NPX/TTX floating duties, and a sweet set of slicks. 
According to RideApart, Ducati's MotoE lineup should be ready for mid-February, after which point the test phase will tell the rest. 
What do you think? How will Ducati's new bike do for their debut onto MotoE's circuits?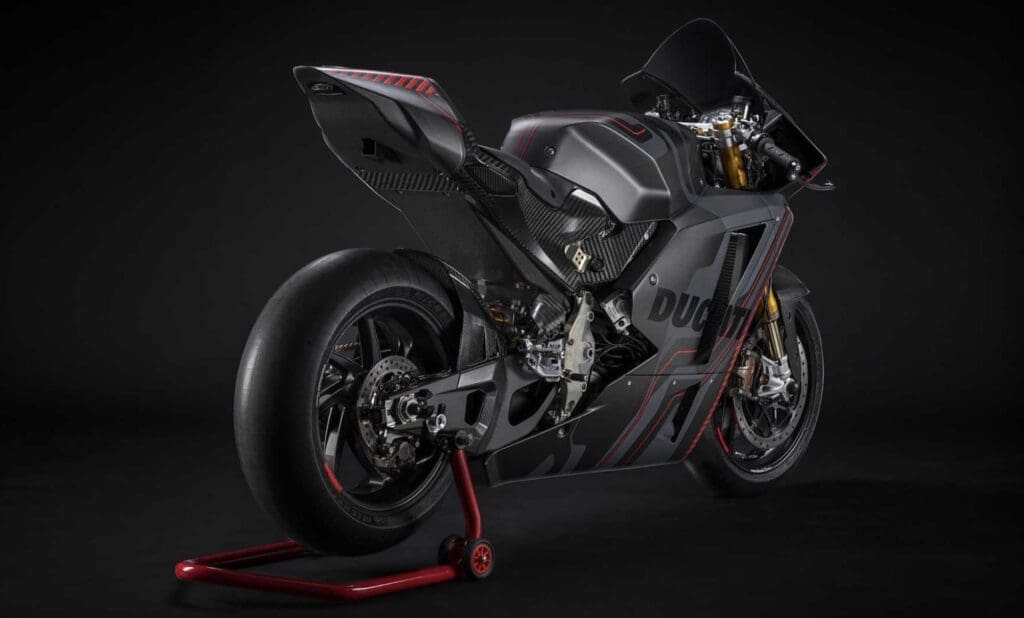 Let us know in the comments below, subscribe for updates, and as ever – stay safe on the twisties. 
*Media sourced from
RideApart
*